What makes me a good choice for your business?
Professional and qualified interpreter and translator from Polish into English and vice versa.
After completing my Bachelor's degree in Political Science in 2007 in Poland, I started my language adventure as a business translator and interpreter at the Chamber of Commerce for Luton and Bedfordshire, before taking on a long-term position as a business consultant at my own company, T&T. My position as a business consultant spanned 9 years. During that period, I also continued my education in Business Management and gained Prince2 Passport certification in Business Project Management.
In 2014, I began working as a freelance translator and interpreter, specialising in law and business. Using consecutive and simultaneous modes of interpreting, my role included interpreting from English into Polish and vice versa for court proceedings, enforcement organisations, solicitors, government or commercial organisations, and all health care service providers in England and Scotland.
Three years later, I earned a Diploma in Public Service Interpreting (English Law) at the Chartered Institute Of Linguists, followed by a Diploma in Bookkeeping and Accounts at the Institute of Certified Bookkeepers  in 2019.
I also have a dual nationality of Polish and British citizenship, because I feel just as native to Britain as I do to Poland. That sense of patriotism for both countries certainly reflects in my work as a linguist, because that passion and innate knowledge of those two cultures is very much present in every project I carry out.
During my 7 years in the profession, I've worked with reputable translation companies on a variety of projects for different government and commercial organisations as well as a number of law firms and public or private health establishments in the UK. This experience has honed my overall linguistic knowledge and installed a deeper understanding of my customers' needs.
It would be an honour to work with you next…
Law

Business

Finance

Public Services
Law

Business & Financial

Accounting and Bookkeeping

Marketing and Market Communication

Tech & IT
When it comes to serious-natured topics like the law, business and finance, you want someone you can trust and depend on every time. A poorly interpreted court hearing, business negotiation or financial consultation could lead to some unpleasant consequences.
With my specialised knowledge, experience and punctuality, I will enable you to successfully communicate with all clients and expand your business without fail.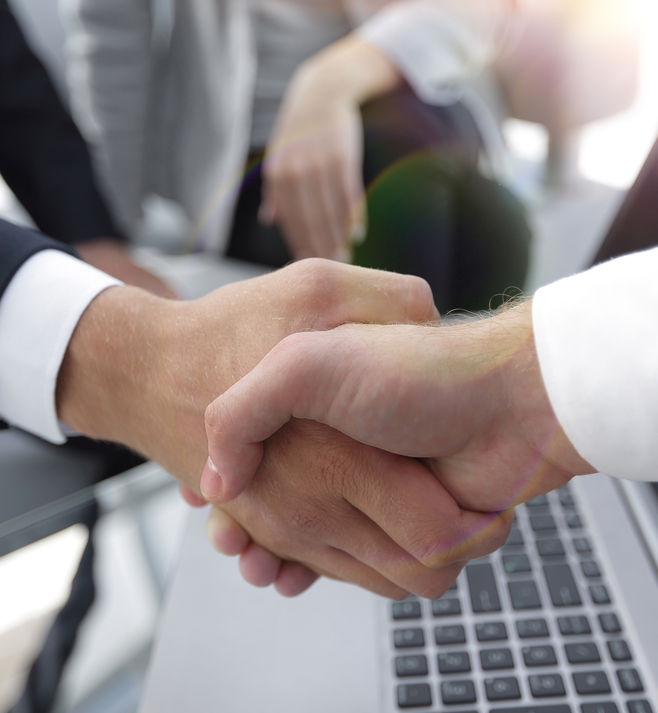 Providing professional and ethical translation and interpreting services

Researching your project thoroughly prior to beginning

Utilising my specialised knowledge to maximise your business growth

Meeting deadlines – however tight they are

Carrying out extensive quality assurance methods

Maintaining client privacy and confidentiality
If you're interested in learning more about me or my services, don't hesitate to get in touch.